Books I Wouldn't Mind Santa Bringing Me
Kait [Vixen 1]'s Picks -

1.
Days of Blood and Starlight by Laini Taylor
I fell in love with Laini Taylor's writing in
Daughter of Smoke and Bone
and I am so excited to read DoB&S, but I haven't gotten around to buying it yet. I'm sure most everyone else understands book allowances! haha

2.
Beautiful Redemption by Kami Garcia & Margaret Stohl
This has been one of my favorite series since the beginning. I think I might be putting off reading this because I am definitely doing a reread before the film for the first in the series comes out in Feb.
3.
Opal by Jennifer L. Armentrout
Everyone knows how much Beth & I love JLA, and obviously I have been eagerly awaiting this release since Onyx. I doubt that I will make it to Christmas without buying this, but I definitely had to put it on my list.
4.
The Lost Prince by Julie Kagawa
A spin-off to the amazing Iron Fey Series, count me in! I am excited to see what Julie did with Ethan's story. And have you seen this cover! Holy gorgeous.

5.
Time Between Us by Tamara Ireland StoneI haven't read many YA time travel books, and the premise sounds awesome. I've heard a ton of great things about this book.

6.
Shadow and Bone by Leigh Bardugo
This is a series that everyone is raving about and I need to get my butt on the bandwagon. I definitely wouldn't be disappointed to see this under the Christmas tree!

7.
Clockwork Prince by Cassandra ClareI love Cassandra Clare and TMI series. I have read and own Clockwork Angel, the first in The Infernal Devices series, but for some reason I haven't picked up CP yet. I need to get it before Clockwork Princess comes out in March!
8.
Defiance by C.J. Redwine
First off, best last name ever. Secondly, I've read so many amazing reviews on this that I've pushed it to the top of my tbr for 2013.

9.
Sweet Evil by Wendy Higgins
The blurb for this book, not to mention that cover[swoon!], really has me excited to read it. It's one of the books I'm surprised hasn't made it on my shelf or ereader yet. Definitely another that will be up next.

10.
Carnival of Souls by Melissa Marr
I've read a few books by Marr that I have loved. This is another book I've heard great things about and it sounds like something I would really love, though I'm not too fond of this cover.
-------------------------------------------------------------------------------------------------------
1.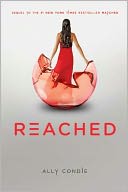 * I CAN NOT wait to finish this series! <333*

2.
* Seriously, No words can describe the glee I feel about this book coming out! Both Kait and I will probably be chomping at the bit to get this on the 19th*

3
.
* I'm gonna go all 'ErMeh

G

erd' on this one. A book that acknowledges Autism. MUST read.

*
4.
* Who isn't dying to read this... Oh, people who already have ;) lol*

5.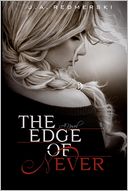 * So I've heard a few things about this.. and from what I've heard... there's a mega WTF moment I don't want to miss out on! Plus, been on my TBR forever and a day now.*
.
7.
*Why have I not read this yet!? Oh. You need money to get books, right? DAMN IT!*

8.
*Honestly, at this point... I just want to finish the story. I wasn't exactly pleased with Passion. I'm hoping that the conclusion is better. Can someone tell me if I NEED to read Fallen in Love??*

9.
* The first book was so good, I can't wait to read this! I guess I've been waiting for the paperback, so that it looks better in my collection.*

10.
* Well, Jamie Mcguire. She's amazing. I never did get to finish up the Providence series, and since I own copies, and don't YET have an e-reader[I know, what a sin] I want this in an original book form. Been dying for so long now, to finish this awesome sauce!*
What are some of your wishes from Santa to bring you!? Or maybe those magic little elves!
side-note;

hehe.

I know that S

omeone else better bring me something pretty, and shiny, and fits on my finger oh so nicely *hint hint[non-official hubby]*

-beth